Introduction To Structural Yoga™ - Part 1
---
Sat. Nov. 10, 10:30 - 3 PM at The Yoga Loft, Canton, NY
---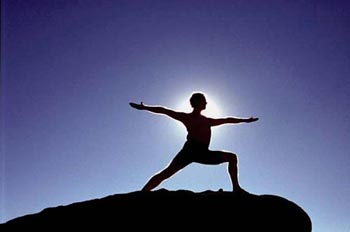 Structural Yoga™, founded by Mukunda Stiles, is based on the Classical Yoga of Patanjali's Yoga Sutras, Krishnamacharya's principle of adapting to the individual, and the spiritual teachings of Swami Muktananda.
Part I: In this experiential training, we'll explore the functional movements that make up asana. This understanding will lead to greater mastery of yoga asana - steadiness and ease. Teachings and practices to be presented in this workshop:
Opening and Closing Mantra and Universal Prayer
Yoga's spiritual roots - Patanjali's Sutras for Asana & Pranayama
Safe Anatomical Movement - functional anatomy through the Joint Freeing Sequence (JFS)
Learn to develop a keen feel to effectively adapt yoga to individual needs
Come away from the workshop inspired with greater self-awareness—more connected to the teacher within - with great respect and love.
CE credits: Three and one half hours (3-1/2) contact hours
This workshop is beneficial for Yoga Teachers interested in learning more anatomy and how to adapt yoga to individuals, serious students who want to learn more about safe body mechanics and those who might want to pursue teaching yoga.
Structural Yoga Intro - Part I fee: $60. Letter of completion for CEs: $10.
Please pre-pay to save a space at The Yoga Loft, www.yogaloft.org  (315 )605-8637
---

Structural Yoga Teacher Trainer
Mary Bartel, C-IAYT, E-RYT500
With 20 years of yoga experience and 18+ years of devoted teaching experience, Mary is honored to offer classes as a Yoga Alliance Continuing Education Provider (CEs). She will impart to serious students, yoga teachers and prospective yoga teachers the wisdom passed down from master teacher. Mukunda Stiles, and founder of Structural Yoga™ Therapy.
Mary is a Structural Yoga Therapy Faculty member of the shivashaktiloka.com.
Click for Mary's bio ...>
---
About Mukunda Stiles, Founder, Structural Yoga™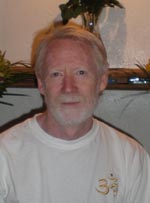 Mukunda Stiles was a true master yogi and lover of life … of God. He was devoted to spirit, to love, to living and teaching a life of balance through the Trilogy of Yoga, Ayurveda and Tantra. Mukunda Stiles, was one of the American pioneers of yoga therapy and an advisor for the International Association of Yoga Therapists. He founded Structural Yoga™ Therapy and authored the best seller with the same name, Structural Yoga™ Therapy – Adapting to the Individual, as well as The Yoga Sutras of Patanjali – with Great Respect and Love, Ayurvedic Yoga Therapy, and Tantra Yoga Secrets.
Click for more... >
---
Click here if you wish to set-up a phone consultation with Mary.
Inner Quest Yoga & Wellness Center
You are the visitor. Thank You for stopping by.